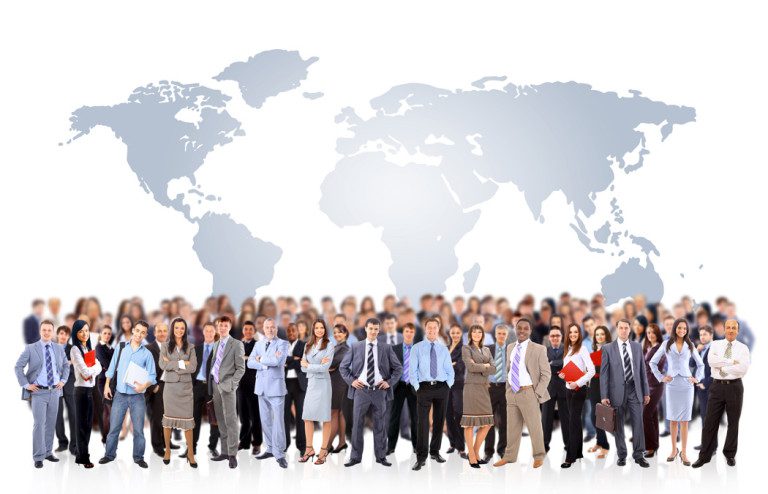 Restaurants, consultants, dental clinics, medical offices, geriatric home care, acupuncture clinics, real estate companies, investment companies, nonprofit organizations, credit service companies, film and theatre entrepreneurs, advertising support companies, medical supply sales companies, brain state technology companies, printing and marketing companies, colleges in alternative healing fields, internet-based marketing companies, chiropractic clinics and rehab centers, retail companies within various fields, conscious capitalism based businesses, telecommunication and ISP companies, conscious media network-related businesses, financial traders and marketers of trading systems, natural food retailers, manufactures and wholesalers, network marketing companies, and individuals within network marketing companies.
Businesses of All Types // Medical and Health Care Practices // Holistic Health Care Practices // Entrepreneurs // Financiers // Insurance Agents // Manufacturers // Contractors // Real Estate Agents and Real Estate Transactions // Retail // Wholesale // Technology // Non-Profits // Service Industry // Food Service // Film Industry // Green Technology and Environmental Industry // Import-Export // Tel Com Companies // Printing and Marketing Firms
We also work with individual company executives and employees who choose to work with OMI independently from their employer. We do OMI sessions for very specific business situations such as real estate transactions, lawsuits, and mergers. We offer individual advertisement optimizations to increase the potential of market response to your ad programs. And we work with individuals seeking new employment or transitioning from one career to their next career.
Your Business Benefits

From Utilizing OMI:
Greater opportunities for growth

Clarifies big picture of where your company

is going

Optimizes your company's potential

for success

Your company gains a

competitive edge

Happy employees and a productive

work environment

Satisfied customers

Provides a new frontier of possibilities and probabilities using

quantum physics

Realigns your company and its people

to goals

Identifies and corrects self-limiting inefficiencies

and errors

Improves employee morale

Supports the manifestation of good ideas

and goals
Assists in overcoming obstacles

Empowers your mission and enhances

your vision

Helps your company to change direction

when required

Increase of momentum

toward success

Expands team effectiveness

Energetically enhances your company's enthusiasm

and passion

Enhances information flow for

better business

Assists and energetically supports

new trends

Optimizes underutilized capacity

Provides constant upgrades for your company's

energetic infra
1) How quickly will I notice a change in my business? Are the results instantaneous? You had some testimonials on your website mentioning companies getting

quick results.
The energetic levels of changes are almost always instantaneous. As far as the degree and timing it takes to translate into physical results, this varies with each client. We usually work with vision, mission, and both long and short-term goals. Naturally, the long-term goals may take longer, but even with these, we have seen some goals happen so much faster than expected with companies—much to everyone's delight.
The short-term goals may be a fairer assessment vantage point. As mentioned elsewhere, these can and often do have speeded-up outcomes. The timing of how the universe delivers a manifestation from the quantum fields has many considerations and aspects, especially if working for the good of the whole.
We have learned to be patient while continuing to hold focus within the imagination "as if" the goal has already manifested. If it takes longer, perhaps due to lessons and preparations required in order to handle the new inflow of creation, then it is worth everyone's awareness to remain patient while expecting the proposed outcomes. Using the Scalar Reinforcement Service will help to boost the energetics of each session as well.
Many of our customers have experienced immediate changes within the first couple of sessions. Our experience is that patience and doing the work to make the inner preparations and changes are necessary. The intent is usually for growth, and with that being said, things usually happen as they are meant to occur in order for the intention to get realized. The important thing is the optimization of all the potential that can be optimized. The rest is left to the marketing, the alignment, your choices, and time. The optimization is so helpful in overcoming resistance that would normally set in and then become blockages. Bottom line: allow time and be patient. Whatever can change will do so in its own time and in its own way. For you, just keep doing what you can from your end to keep your company moving forward.
2) If there is a change that is positive, how long will it last?
On the highest level of truth, time is an illusion. However, to be fair, from the reality of looking through time and space from our day-to-day experience, there are often durable changes meaning that many of the changes do persist. It is important to remember that we are working toward the "transformed-to" states and letting go of the "transformed-from" states. We are literally removing the total system burdens (resistances) that compromise the transformation of your goals. In the worlds of energy where invisible changes need and do take place before the manifestations and changes show up here, we are literally moving mountains. There is much durability. The proof of this is not only the outer changes that get noticed and experienced but also the percentages and logarithmic scales that we revisit session after session. Many customers become less concerned with the past changes because they start looking to the future changes they envision to occur with the assistance of OMI.
3) Is this true, and will it be true for me if I use your service?
We have the intention that each company receives the results that are the highest and best for them. We remain committed to this outcome.
Our system has great power and drive to assist in accomplishing results. We form a team with you and your company as a supportive co-member and work with you to bring about change. We also recognize that it is up to life as to what results show up.
4) I have a great product ready to launch. Can your protocols help this

become successful?
The answer is "yes." We have worked with companies in this situation, and they have experienced success with their launches.
5) I have a new product in my company that is not being accepted by the marketplace as of yet. We plan to focus our efforts and resources to enable its success. Can OMI

help us?
Yes, OMI can help move this product into greater resonance with the intended markets. It can increase the probability of success by first optimizing the goals and intentions behind the product and second by running certain pathways to harmonize this concept and product with the outside world. There are other pathways that may also show up, including morphic fields. OMI has helped other companies with this very intention in mind. OMI also works specifically with the optimization of ads.
6) I am a network marketer; can this system increase

my sales?
Our system brings every benefit towards potential sales increase. When optimization takes place, sales and recruitment have a much better chance to grow. If you take the weeds and poisons out of a garden, then add warmth, light, water, nutrients, and care, you usually have a much better garden. OMI offers a better environment from which things can grow with more ease.
7) Is this just for businesses, or can it help me attain my own personal goal?
OMI is set up to address businesses. We have, from time to time, added individual goals that were appropriate in light of the synergy of the business. However, if a person desires to work primarily with their personal goals, please call the office for information on how some of the same technology we use creating OMI can be used to assist individuals at scaled individual rates.
8) Is it possible to use this system in my department to maximize our productivity

and efficiency?
Yes, it is. OMI can focus on any or all levels/departments/divisions within a company. The main thing from the beginning is to define the focus for the sessions. Everything else proceeds from there.
9) If my business is successful already, why would I bother

with this?
Most businesses, even while going strong and having positive growth, are always looking for the next growth opportunity. OMI may be just the factor needed to access the 1-2% further potential lying dormant within your company; its constituent subsets may be just the thing needed to jump your company to the next level!